It Works Ultimate Body Applicator!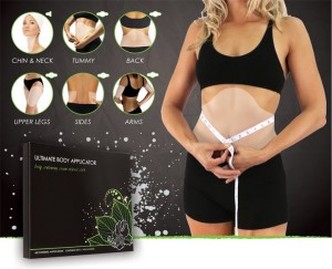 The It Works body wrap is a tightening, toning and firming wrap that works to target the areas YOU choose in a 45-minute application. The body wrap is approximately 21″ long and 11″ wide at it's widest point.

.
---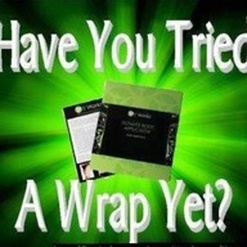 Pricing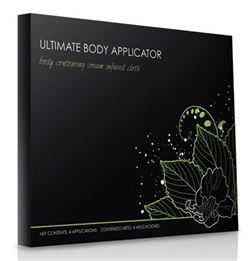 One Wrap Treatment $30.00
One Box containing 4 Treatments $99.00

---
It Works Ultimate Body Applicator!

Losing weight is about healthy eating, about calories in and out, exercise, hormone balance, hydration, elimination....BUT few people understand one of the CORE issues, which is ACID ratio. Research has proven that your acid and alkalinity is linked to cancer, inflammation, weight loss/gain and so much more. The simple fact is, the more acidic and toxic your body and tissues are...the more likely your body is to store fat to protect your tissues and organs from the acidic damage and toxin exposure. When your body cannot metabolism or get rid of the acids/toxins.....they are absorbed and stored in your fatty tissue One must assume the body resists shedding that fat to protect the release of the toxins. Keeping you fat is a survival mechanism and cellular intelligence working to protect your body and organs. These specific body wraps draw out the toxins and neutralizes the acids thus allowing your body to recognize it NO LONGER needs to store the fat. In return your body can break down those fat cells and shrink them! This applicator provides the detox transactions, nutrient transport and hydration to the tissues needed for your body to complete the detoxifying steps necessary for your body slimming goals.
The ingredients in applicator make it an efficient detoxifier – "Keeping toxins from getting into the skin and body, or removing toxins that are already there." Through the cell life process, waste materials are naturally formed and require removal.
• The ingredients in Ultimate Body Applicator provide the necessary nutrients for the hundreds of trillion cells functioning as individual factories within the body and skin
• Circulatory (venus) system acts as transit that allows good food into the cells and the elimination of waste
• The applicator's ingredients target triglyceride hydrolysis in order to break down fat cells of excess, inflamed fatty tissue
• As fat breaks down, interstitial fluid/lymphatic channels are opened properly, leading to local detoxification and decreased inflammation
• Local detoxification = less cellulite, less fine line and wrinkles, and less saggy skin; improves circulation on local (target area) level
TONED, FIRMED, AND TIGHTENED!