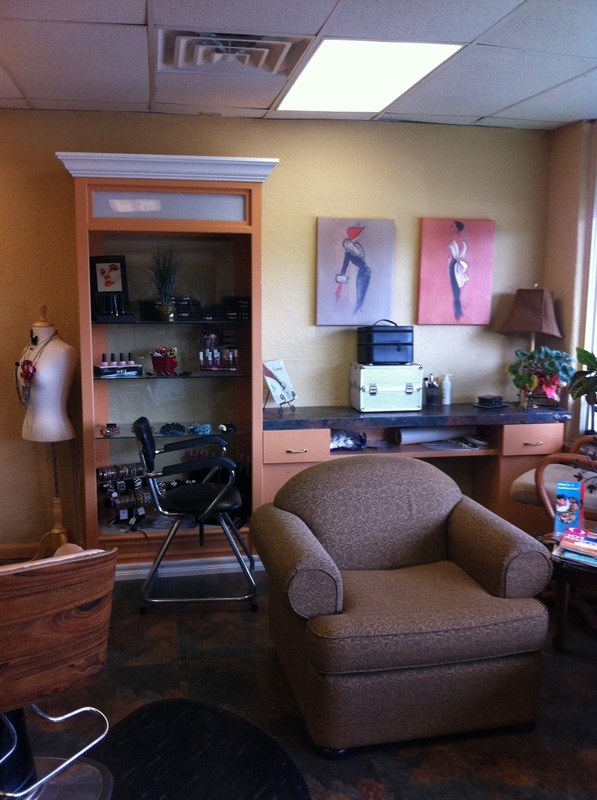 Make-Up Application
Here at All About You Salon and Spa we are sensitive to your personal needs and life style. We will help you discover and create the utmost looks for your facial features and skin type.


Make up application $25

Make up lesson $40

Lash or Brow Tint $16

Lash application $25& Up

Extreme Lashes $100 & Up
Refills $50 & Up

---
---
Magic Styl'o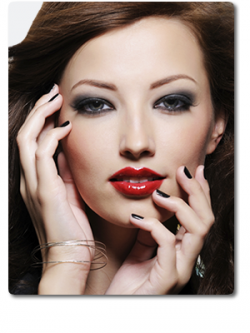 Magic Styl'o is an amazing semi-permanent pen that is perfect for our hectic lifestyle today. It can be used for everyday makeup—for Lip Liner, Full Lip Color, Eyeliner and Brow Liner—as well as eyelash and eyebrow extension enhancement. The Magic Styl'o pen is also great for body art drawing, temporary hair tinting and so much more!

Magic Styl'o Semi-Permanent Makeup Pens come in 24 Beautiful colors. These amazing liner pens work like a marker to dry instantly, making application a breeze. And they last 24 hours, giving you effortless, and long lasting beauty.

The semi-permanent formula soaks into the skin, giving you a natural, never caked-on look. Magic Styl'o will not run, smudge or clump like traditional liners. This semi-permanent formula stays put until you're ready to take it off. Start your collection today!
---

Guide To Using Magic Styl'o Semi-Permanent Makeup Pens
Eyebrows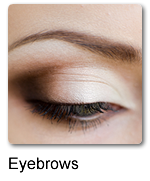 Natural Soft Eyebrows
: When it comes to the eyebrows, mark the desired shape from your starting point to your end point. Use the
Taupe (881)
—this is a universal shade that can be applied on anyone and any skin tone.
Stroke lines onto the brow hairs, then use an eyebrow brush to blend.
Solid and Dark Brows: Simply choose your favorite brow color andrepeat application until desired look is achieved.


Special Technique for dimensional brow color effects: You can use one shade for a solid looking brow, or mix two or three shades to create more natural looking brows. Here is our special technique using three different colors: Taupe (881), Burnished Chestnut (668) and Velvet Black (721) .
First use Deep Olive, stroke lines and blend through the brow hairs with a brow brush. Then apply Burnished Chestnut as the second color, again stroke and blend with brow brush. Thirdly, apply Black Velvet, stroke and blend with brow brush as the final color to complete the look.
---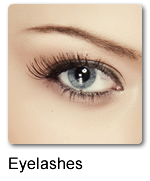 Cover Up Eyelash Residue: Eyelashes can lose their definition if dusted with eye shadow powders or other makeup powders. You can use the Magic Styl'o to "tint or retouch" the lashes to regain darker lashes instantly.

Use the Magic Styl'o pen tip at a 45º angle so more color can be drawn on to saturate the lashes. Use the Magic Styl'o pen tip like a brush.Apply directly on to a bundle of lashes to cover up makeup residue. Your makeup will look clean and more beautiful. Remember to use an alcohol prep pad to the Magic Styl'o pen tip to prevent it from getting clogged.


Tinting White Band Lashes: The color of tinted eyelashes will grow out leaving an undesired look along the lash line until the next tinting. Simply use the Magic Styl'o as a temporary tinting solution. Lift the eyelid up slightly, stroke the pen tip into the lash line to color the lash root, then brush the pen tip into the white band lashes to complete the tinting.


Eyelash Extensions Filler: Magic Styl'o is a great tool and especially helpful for the post-care of semi-permanent eyelash extensions. The eyelash extension can overlap from the unintentional pressing of the extensions, such as during sleeping. We recommend using the Velvet Black (721) or Espresso Brown (723) to separate the lashes. It helps the natural lashes and extensions remain with the darker hair. Using the tip of the Magic Styl'o pen, gently separate lashes.
---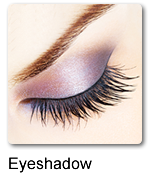 Eye shadow can be stunning or subtle with just a few strokes of Magic Styl'o. It is your secret to creating long lasting beautiful eye shadows. Simply take your Magic Styl'o and apply it directly on your favorite eye shadow brush. Beginning near eyelash line, brush and smudge color evenly onto eyelid. Then brush the colors upward to contour and highlight eyelid area like you would with a traditional eyeshadow application. The color will magically appear. This will stay on longer than your normal eye shadow. With 24 colors available, you can mix and match any look you desire!
---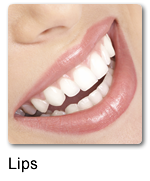 Caution:
Only use Magic Styl'o on clean dry lips.
Important:
Never use Magic Styl'o after using a Lip Enhancer™, a wax-based lipstick, lip gloss or any other oil or wax based products, as it will clog up the Magic Styl'o pen tip. Always wipe the Magic Styl'o pen tip with an alcohol prep pad to maintain a clean pen tip.
Lightly dampen the sponge applicator with water. Apply Magic Styl'o onto sponge tip.
Apply Magic Styl'o as full lip color.
Allow 30 seconds for lip color to set. Re-apply another coat for extra long lasting or more vivid lip color.
Apply Magic Styl'o directly as the lip liner.
Allow 30 seconds for lip color to set. Re-apply another coat for extra long lasting or more vivid lip color.
Condition with Lip Enhancer, your favorite lip moisturizer or apply your favorite lip colors as desired.
Use Magic Styl'o with your Favorite Lipstick or Lip Gloss:
It is perfect to use your favorite lipstick or lip gloss with the Magic Styl'o, as long as you use it after the Magic Styl'o pen. Magic Styl'o is an excellent lip color base. It will help to holf your favorite lipstick color stay on for much longer. Choose a Magic Styl'o lip color that resembles your favorite lipstick shade. Apply Magic Styl'o first on dry clean lips with a sponge tip or apply directly on lips, then use lipstick or lip gloss after the Magic Styl'o application. Your lip color will be long lasting, stunning and will never look faded.
Lip Enhancer™:
Lip Enhancer is a pure lip conditioner, rich in vitamins, contains no lead and is formulated with only the highest quality nourishing ingredients. It contains a slight tint to transofrm dark lip pigments into a natural healthy looking lip color. A must have lip conditioner for severe cold and dry weather. Perfect to use at anytime, even while sleeping.
Tint may be more pink on fair skin.
Recommended for ethnic skin tones.
Excellent for areola conditioning.

---
NATURAL ENHANCEMENT FOR MEN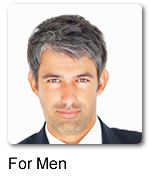 This is great for men who want darker eyebrows and lashes with out the use of makeup, or who want a quick way to cover the gray! Eyebrow: For eyebrows, use Deep Olive by brushing the pen tip on the eyebrow hairs. This gives the magical illusion of a fuller eyebrow. Use a brush to blend for an even more natural looking brow.

Eyes: For the eye area, select one shade darker from your hair color, such as Velvet Black for dark hair, Espresso Brown for medium dark hair, and Golden Blonde for light color hair. Place dots using the pen tip in-between the lashes, smudge with a micro fiber brush. By dotting in-between the lashes, you are creating the illusion of a thicker lash line.

Mustache and Side Burn Temporary Hair Tinting: You can use the Magic Styl'o pen to temporarily cover gray hairs until your next hair tint process. Gently stroke the pen tip onto the hair making sure to cover the roots. Continue brushing the pen tip onto the hair until gray is covered completely. Use a micro fiber brush with express cleanser to remove any stains on skin.
---