Signature Body Treatments


Firm My Hide Cactus Wrap


Best enjoyed: For a better looking backside.
The mood: On your stomach cowboy-1-2-3!
Experience: A stimulating Buffalo Greens scrub brushed briskly from thigh to shoulders. Soothing steamed towels soak up the salts and set in the moisture. After a quick cool down, Cactus Wrap is painted on thoroughly, topped with plastic, and layers of linens as it warms and firms the skin. You won't want to sleep through the Agave Nectar massage- it lets the day fully soak in.
Price $65 with 15 mins massage

Price $90 with 30 mins massage

Price $ 105 with 60 mins Massage


---
Bee Pampered

Best enjoyed: As a heavenly break from the buzzing world outside.
The mood: I am Queen - hear me Snore
Experience: Sweet, buttery Nectar Milk warms and softens skin before a spicy cider scrub down. Famished Body is then glazed with a hot Honey Wrap and left steaming under fresh towels.Ooh la luxury!

Price $65 with 15 mins massage

Price $90 with 30 mins massage

Price $ 105 with 60 mins Massage


---
Mother Glows Best

Body is wrapped in a sparkling vitamin-rich soaking oils with a vibrant clementine scent. Relax as steaming towels treated with honey, aloe and live papaya fruit cells wrap and soften your body. Fine grained sweet cream salt scrub is worked into tired feet and legs, smoothing the rough edges and revealing the new skin beneath. Last, enjoy a silky massage with a floral shea butter infusion containing blood orange oil and live fruit cells to bring legs and feet back to life!

Price $65 with 15 mins massage

Price $90 with 30 mins massage

Price $ 105 with 60 mins Massage
---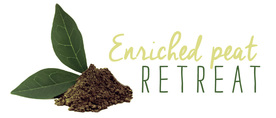 Enriched Peat Retreat
Best enjoyed: Enveloped in earthy pleasures
The mood: Enrich me - I'm ready.
Experience: Treat yourself to a moment of re-creation. This rejuvenating treat begins with a wholesome whole milk nectar bath with soothing chicory root that calms and caresses skin. A sea salt exfoliation with notes of clove helps you and your skin breathe deep, revealing smooth skin underneath. A purifying, age-old bionutrient peat mud wraps skin in mineral and organic plant compounds that help bring rapid relief for all irritations. If the moist after feel and cool silky touch of skin is not enough, you'll enjoy a light, emollient oil-infused massage lotion with notes of ginger and grapefruit extract to impart essential vitamins to your newly refreshed skin.
Price $65 with 15 mins massage

Price $90 with 30 mins massage Price $ 105 with 60 mins Massage
---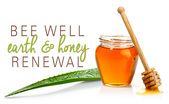 Bee Well Earth & Honey Renewal
Best enjoyed: Reflecting on what matters most
The mood: My favorite resting spot
Experience: We've combined the best of the earth and plants into a total enveloping experience that begins with red Arizona montmorillonite clay and micro pumice that covers skin, finely exfoliates the surface, and leaves a smooth, calming feel in its wake. Next, an age-old peat mud nutrient mask envelops skin with bioactive organic plant matter and minerals to rapidly bring cool relief to skin irritations. Once "plantifully" treated, you're drizzled in a warm honey, aloe and papaya fruit serum that seals in hydration. After an Agave Nectar Oil massage, skin is plump full of moisture and radiantly retaining a youthful, renewed appearance.
Price $65 with 15 mins massage

Price $90 with 30 mins massage Price $ 105 with 60 mins Massage
---