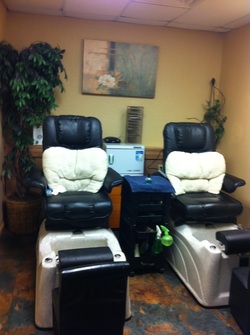 New and Exciting Spa Pedicures
For Spring



Ginger Sorbet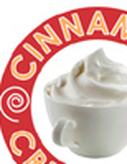 Best enjoyed: Drop by drop
The mood: Warm and toasty all over!
Experience: A buttery brulee whole milk soak envelopes you, hydrating parched winter skin. Next, a creamy sweet sea salt scrub smoothes rough skin. A spicy, warm cinnamon massage with antioxidant-rich olive fruit and grapeseed oils makes this extravagant treatment absolutely delicious down to the last drop.
_
---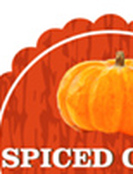 Best enjoyed: A fall break with your spiciest pals
The mood: Treating myself to somethin' good
Experience: Bask in a hot, bubbling spiced-cider soak with Vitamin E and sweet almond oil. After an invigorating Whipped Honey sea salt exfoliation, you'll be painted in a thick pumpkin puree mud mask that warms, tingles and oxygenates your skin, bringing a healthy glow. A sultry, sweet-cinnamon scented massage completes your scrumptious treatment.
_
---
Spiced Nectar Delight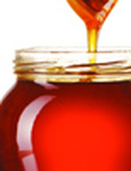 Best enjoyed: To calm the shivers
The mood: Spice me up!
Experience: A hot brewed cider scent fills the room, as you soak in an Apple Cider blend with Vitamin E and sweet almond oil. Next, an invigorating sea salt exfoliation with silky
rice bran
oil and a poupourri of clove, honey and spice notes. Once you're buffed to spicy perfection, enjoy a juicy, hydrating, bright clementine massage with antioxidant-rich Clementine body oil.
---
PEDI'S ON THE ROCKS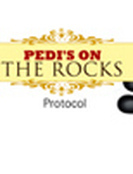 Best enjoyed: With girlfriends
The mood: Kicking back for a true happy hour
Experience: A warm, molten scrubdown that's more scrumptiously spiked than grandma's pecan pie. Plus a velvety massage, finished with hot stones nestled between your perfectly polished toes. Get warm and tingly all over!
---
HOT WHISKEY SOUR PEDICURE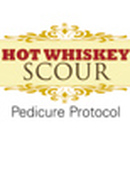 Best enjoyed: Throwing back a quickie
The mood: A well deserved intoxicating reward
Experience: Feet are loosened up in a warm, buttery Nectar Milk soak before you're buffed and scrubbed with a spike of molten Bourbon. This quick fix is finished with an Agave Nectar massage - don't drink from the bowl!
---
BOURBON COWGIRL PEDICURE

Best enjoyed: Feet up. Boots off.
The mood: Intoxicatingly indulgent relaxation.
Experience: Warm, buttery Nectar Milk softens your skin before a scrumptiously spiked scrub down and hydrating, heated Honey Wrap leaves you flush. Finished with a dollop of cream and a massage for limber travels!
---