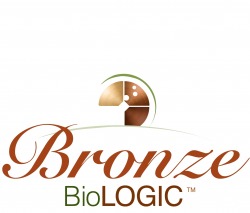 Excellent Equipment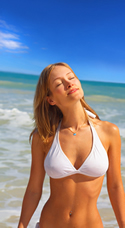 The Bronze Biologic tanning system is where gorgeous Sunless Tanning begins.

Our time tested spray guns are no match for the competition and gives the user variable setting control at their fingertips.

Our tanning solution is applied personally by a trained technician and the results will leave a lasting impression on any customer.

Bronze Biologic's legendary technological excellence takes the whole concept of HVLP to another level and puts our tanning equipment way ahead of similar products. Expressly designed to meet the special requirements of HVLP tanning solutions, the Bronze Biologic tanning system is lightweight and portable, which allows the client to receive a full body tan in only 5 to 8 minutes. Our tanning system is highly effective, since the solution goes on the client and not into the air.

Superbly engineered, the Bronze Biologic Mist Applicator puts perfect control in the hands of the user. The motor produces a high volume of air (CFM) at a very low pressure (PSI). Our easy handling spray guns have all stainless steel fluid parts, so they atomize the solution into tiny perfect particles in a precision controlled spray fan.

Tanning solution applies gently in a fine base layer which maximizes skin and DHA adhesion for an absolutely flawless end result. We offer not only the best sunless looking tan in the world, but also the most natural.


---
Before Tanning Recommendations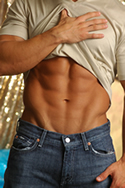 Exfoliate with a dry washcloth, or have one of our Esthetician do an exfoliating treatment prior to tanning. This will ensure an even streak less tan.

Do not put on any lotions, creams, make-up, or perfume or under arm deodorant the day you will be tanning.

Wear dark, loose fitting clothes, no tight fitting socks or shoes.Please bring bathing suit, underwear or other suitable attire.

After Tanning Recommendations

Once tan is applied you must allow it to dry completely.

Any minor bronzer will wash out of most fabrics.

DO NOT wet skin for at least 6 hours after the tanning session.

No shower or bath for at least 6 hours after tanning session.

We also recommend that you do not exercise excessively or perspire until the next day after your tan.

When you do take your first shower or bath do not rub on skin excessively with a wash cloth, we recommend hand soap.

When showering or bathing, DO NOT be concern if excess amount of bronzer washes off, this is normal.

DO NOT exfoliate the skin for at least 7 days after tanning.

Using a moisturizer after tanning is recommended to extend the length of your tan.

Your tan will naturally fade over a period of 7 to 10 days.

Price $35 each
or
Prepaid 10 sessions $250




---